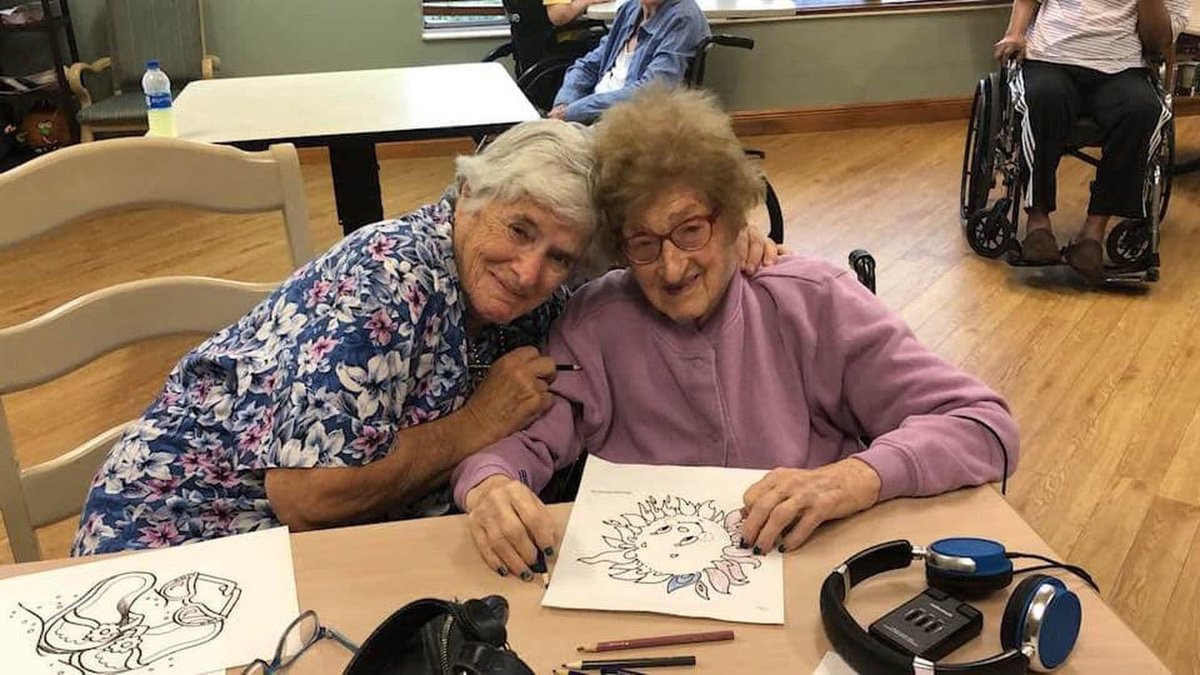 A mother and daughter were reunited nearly 80 years later, after they were made to believe the other was dead.
A family reunion nearly 80 years in the making! When she was a teenager, 79-year old Joanne Loewenstern of Boca Raton, Florida found out she was adopted, but that her adoptive parents said that her biological mother died in childbirth.
"I had a feeling she was alive somehow," Loewenstern told The Washington Post. "I just felt that I didn't believe it for some reason."
Her records showed that she was born to a single woman in Bronx, New York in 1938; but unknowingly, the woman who she would soon get to rightfully call 'Mom' was living 70 miles away from her in Port St. Lucie, in the person of 100-year old Lillian Ciminieri.
Ciminieri was told her baby had died, and for many years would have to explain to relatives that she 'lost her daughter', when she was in fact given up for adoption without Ciminieri's knowledge.
Loewenstern initially tried looking for her mother by hiring a private detective, but when that yielded nothing, she gave up.
"I said, 'You know what, I'm done,'" Loewenstern told The Washington Post. "Sure, I cried, because you know, I felt like I didn't belong in anyone's circle, and that was it."
At the time, DNA testing was not yet widely known, but as it became more accessible over the years, her family turned to technology for help, and a simple DNA test through
Ancentry.com led the two to find each other.
The reunion took place at the assisted living center where Ciminieri now resides, as she cannot live alone anymore being wheelchair bound and having onset dementia.
Six decades after being told her mother was dead, Boca woman finds her — 80 minutes away and 100 years old https://t.co/VlxasMJlbL pic.twitter.com/Ko818TOZo6

— #loveBocaRaton (@lovebocaraton) June 29, 2018
While the reunion was pensive, as most reunions can understandably be, not to mention one that spanned eight decades, Ciminieri looks up at Loewenstern and declares: "This is my daughter."