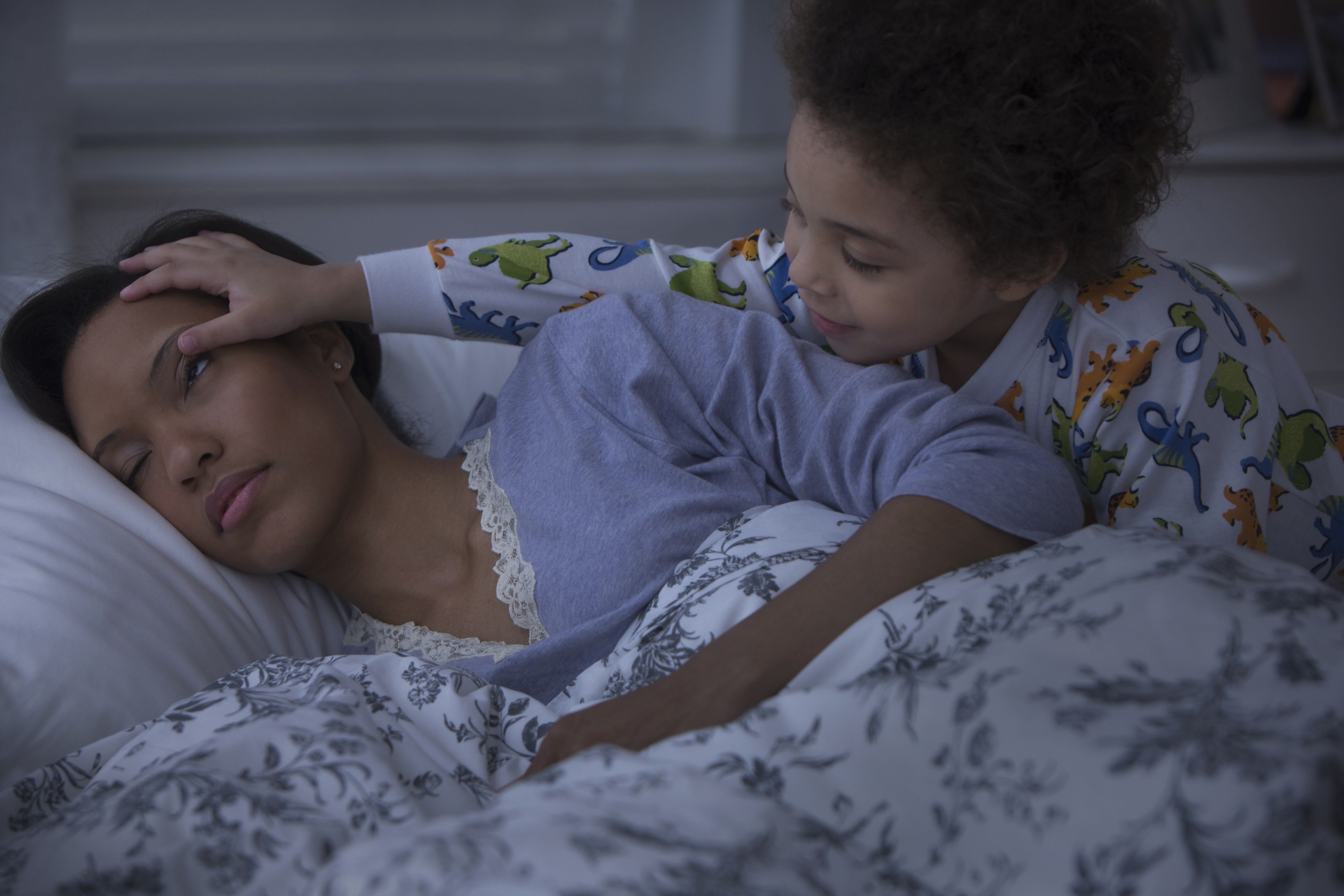 It's  often shoved down our throats that "women of a certain age" must have children, all with supposed concern for our body clocks and how it's "the fulfillment" of our womanhood.
Well, to that we say no way. A woman should be able to choose when, how, and with who she wants to have children with; all when the moment is right.
According to Women's Health, recent data from the U.S. Census Bureau's Current Population Survey showed more and more women are forgoing motherhood than ever before—nearly half of women between ages 15 and 44.
So they interviewed everyday women on their decision to not have children:
1."I Just Can't Do It."
"All I ever wanted was to have children. I had an incredible childhood, brought up on a farm. No mobiles, no iPad, no PlayStation. Just playing outside with my mum and dad both at home working on the farm. I am starting to think that I couldn't cope with bringing up a child in this new world. They grow up so quickly these days and just don't seem to have a childhood anymore. If I could keep my child innocent and a child until it was time to grow up naturally, I wouldn't even think about it. But to bring a child into this day and age—I just don't think I can do it." —Marie C.
2. "I'm Too Selfish."
"I am mature enough to know that I am too selfish to have children. I like to pick up and go when and where I want, travel, spend money, work overtime without guilt, nap when I want, etc. I am a fantastic aunt, though!" —Lea M.
3. "It's Not Possible."
"First, it's not possible for me to have a baby. Secondly, I would not adopt because I would prefer to have my own blood. Thirdly, this long into life with no child, I realize I will be just fine." —Valerie H.
4. "I Don't Want The Hardest Job In The World."
"I don't want to sign up for something that I will never, ever be able to back out of. You have to be all-in and totally devoted, 100 percent, and sometimes I have a hard enough time taking care of myself. When I hear the saying, 'Motherhood is the hardest job in the world,' I take that seriously. And I realized I don't want the hardest job in the world. And that's okay. My wellbeing comes first. And that is also okay." —Andriana P.  
5. "I Can't Handle It."
"Have you seen the way kids act these days?! I don't think I could handle that." —Sarah T.
6. "I Am Living The Life I Want."
"I'm not too selfish; I just don't want them. Never have. I'm not drawn to children, I don't like being around them, and I enjoy being able to focus on my career and my hobbies. I am living my life the way I want, and that happens to not include kids." —Adriana R.
7. "I Don't Have The Passion For It."
"I had an amazing mother. She was selfless and worked up to three jobs at a time to get me through college. She gave everything of herself to her children and her grandchildren. I don't feel I have the passion she did for having kids. Don't get me wrong: I love my nieces and would do anything for them and am in their lives more than lots of aunts. But to have a child of my own, seeing what women go through—I work in women's health—and then how it changes peoples lives…it's just not for me. It's a beautiful thing, and lots of people love having children. Call me selfish or controlling or whatever name people pick, but I love my life the way it is and don't want to change it. I can do what I want when I want, sleep in on the weekends, travel, schedule things for myself. And honestly, I like buying sneakers—lots of sneakers. And I love spoiling my siblings and their children. That brings me joy!" —Jessica S.
8. "Never Felt The Urge."
"My husband and I are in our early forties and have been together for 15 years. We have always been on the same page about not having kids. We work hard but love our free time together. We travel a lot and can pick up and go whenever. Some will call it selfish, but we've both never felt the urge or need." —Woolley J.
9. "I Don't Have The Confidence."
"I'm 46 years old and have no regrets about my decision not to raise children. I guess I just don't have that gene to drive me to be dedicated to transforming little babies into mature, healthy adults. I didn't have role models that parented the way that I thought the job should be done, and to this day, I don't have the confidence that I could parent the way I think it should be done. I am quite content and fulfilled with my child-free life." —Nan T.
10. "Overpopulation."
"Two words: overpopulation problem." —Samantha B.
We're not being mean to women who embrace motherhood whole-heartedly either; bottom line is, when you decide to whether or not bring life into this world, it should be on your terms.